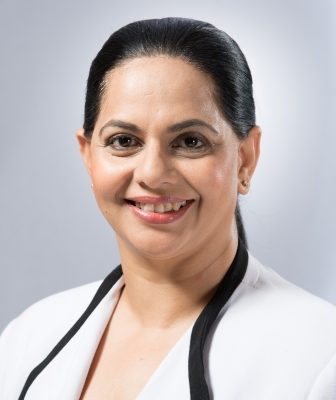 Postal Address:
Level 18, 127 Creek Street, Brisbane,
Queensland, Australia 4000.
About Ranjita Pillai
Ranjita is the CEO of Indus Institute and is very passionate about providing students a great learning environment, great resources, fantastic facilities and the appropriate staff.
She has great respect, care and admiration for international students as she understands the challenges that the students face studying in a foreign language in a foreign country.
Ranjita's skill set includes:-
Business Management
Financial Management
RTO Management
Entrepreneurship
Human Resource Management
Higher Education Recruitment
Migration Law
Ranjita has over 25 years corporate experience, which Includes
Over 10 years at Corporate Level in India
Over 6 Years at Corporate Level in Australia, Including Companies like Optus, Price Waterhouse Coopers
Over 10 Years as a successful Business Owner Managing:
Owning & Operating Family Law Firm – Legal Guru Pty Ltd
Owning & Operating Student Recruitment Firm – Education Guru Pty Ltd
Owning & Operating Migration Law Firm – Migration Guru Pty Ltd
Owning & Operating Recruitment Firm – Placement Guru Pty Ltd (close to launch)