Certified Courses
Obtain Certified Qualifications that are Recognised in Australia & widely recognised around the globe.
Great Resources
Study using a variety of resources including Online, Hard Copy, Soft Copy, Role Plays, Guest Lectures, Video & Audio Resources.
Gem Of Facilities
Study in Business Class facilities, that are custom designed to deliver the highest quality of learning experience.
Certified Trainers
Study from Trainers who are Industry Professionals, Highly Qualified and have great pedagogical skills.
POPULAR COURSES
[stm_featured_products per_row="4″ order="ASC" orderby="title" show_price="" auto="true" hide_price="true" hide_rating="true" hide_comments="true"]
OUR ACHIEVEMENTS
We Are The Proud Providers of Quality Training & Education To Our Clients
Student Satisfaction Rating
NEWS & ANNOUNCEMENTS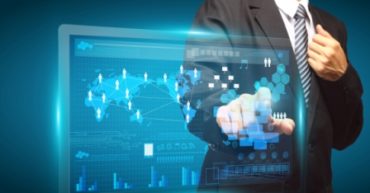 ACS Professional Year – Scholarships
Indus Institute is pleased to announce that it is offering a scholarship of $1300 to all students who enrol in the ACS Professional Year between 1st April 2017 and 31st May 2017. The Scholarship for ACS Professional Year, is a time based promotion, and seats are limited, so students should act fast to ensure they […]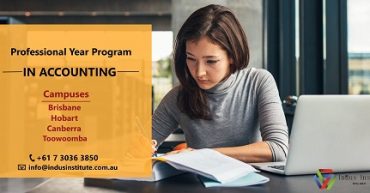 Accounting Professional Year
If you are looking for admission into the Accounting Professional Year, then book your seat today in the Indus Institute ACS Professional Year. Places are filing up fast in the two new upcoming intakes in February & March 2020. The Accounting Professional Year is an excellent way to enhance your job ready skills. The Professional […]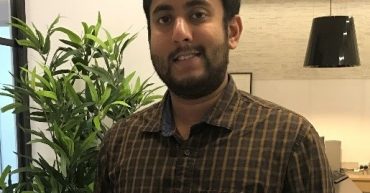 Success Story of The Month – Darwin Dominic
Darwin Dominic is a Masters Graduate in Information Technology from Queensland University of Technology (QUT) in Brisbane.  After completing his university degree, Darwin commenced the ACS Professional Year Program at Indus Institute in June 2016. At Indus Institute Darwin completed in-class training which focused on workplace communication and performance, workplace culture, interview preparation and job […]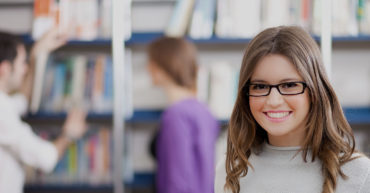 ACS Professional Year – Toowoomba
ACS Professional Year – Toowoomba Indus Institute is pleased to announce that it will commence delivery of ACS Professional Year at Darling Heights, Toowoomba from 1at August 2019. Classes have already commenced and the 1st batch of students has already commended. Additionally there is keen interest from students who have completed their degree in IT […]
GET IN TOUCH

WITH US

Need further information on our courses, or have questions we can assist you with?

Subscribe today and we will keep you up to date on all the latest Indus Institute news!
CORPORATE TRAINING COURSES
[stm_product_categories per_row="6″ auto="true"]
JOIN ACS PROFESSIONAL YEAR NEXT INTAKE
It's limited seating! Hurry up

Blair
ACS Professional Year
My agent recommended Indus Institute to me because of the excellent services provided by the institute. Throughout my course I enjoyed the most teaching staff and the internship where I could work on many interesting projects. This internship taught me, not be afraid in asking for more challenging work so I can improve my skills and abilities. I even managed to secure a full time position as a result of this internship placement. I would definitely recommend Indus Institute to my friends!

Ravi
ACS Professional Year
At Indus Institute I enjoyed the most the support I received from the teaching staff and the practical learning experience. It was a great opportunity to enhance my professional skills guided by well experienced and professional staff. Through my internship I increased my understanding of the Australian workplace culture and improved my professional skills. I would recommend Indus Institute to my friends, considering their top end deliverable. The journey with Indus is always memorable and contributed to my professional development.

Lilian Wang
ACS Professional Year
I joined ACS Professional Year program with Indus Institute as it has an opinion of a reliable organisation and has brand new modern facilities fitted with latest technology. Indus Institute provides refreshments and lunch to all students which is great. The staff really cares about their students and the training program is very effective. As part of my internship I was placed in a successful corporate organisation and it exposed me to the real world practical experience.

Niharika Naini
I chose Indus Institute as I heard it is a great place to start my professional career. I really enjoyed time with academic staff and my trainer was extremely helpful. Indus Institute management and staff were also very helpful and guided me in every possible way. I have learnt so much since I joined Indus Institute and I have recommended Indus to many of my friends and colleagues. I will continue to promote Indus as it is different to other Institutes.

Tzu-Wei Chuang (William)
ACS Professional Year
I decided to join Indus institute to learn how to work in the professional environment. The time I spent with Indus was great and I particularly enjoyed my Internship placement. I was placed in a large government organisation where I had a chance to develop not only professional skills but also interpersonal and communication skills. I even managed to secure a contract after completion of my internship and I am very thankful for this amazing opportunity and my career prospects.

Sukhwinder Brar
ACS Professional Year
Thank you Indus Institute for providing such a great opportunity to study ACS Professional Year program. I can say after undertaking the IT Professional Year, I feel much more confident now. Also I got a great placement opportunity because of Indus Institute Professional Year Program. I learnt a lot during this program. Mark is a simply amazing trainer, I wish you a lot of luck for your future – Thank You – Sukhwinder Brar

Bhupinder
ACS Professional Year
Indus Institute offers exceptionally unique services to the Industry and their course information is very thorough. The staff guided me through the course and the tutor engagement with corporate standards of the institute helped me to become better ICT professional. At Indus I learnt many valuable information such as practical components of corporate organisations, effective communication skills and ethical performance, among others. I particularly enjoyed my Internship experience that I had in a large government organisation and it improved my career aspirations.

The Indus Institute ACS Professional Year is a great program that I really enjoyed. The Staff and Students were very supportive and the learning environment was fantastic. The institute has guest speakers address the students, that gave us some really good tips and networking opportunities. My internship experience was also great, and provided a great learning experience.

I have loved every bit of the ACS Professional Year at Indus Institute. The facilities are simply great, brilliant staff, very professional, a great environment for students to gain some great skills. I would be proud to recommend my friends to do their ACS Professional Year at Indus Institute.

Saroj Yadav
ACS Professional Year
I enjoyed the ACS Professional Year thoroughly. Indus has great facilities, which are very corporate and the trainers are so helpful and knowledgeable. I also got a great internship opportunity, where I am learning a lot. Overall it has been a great experience for me.